Slide


Our goal for any of our clients is to fully measure the hiring process.
We use this data to optimize each phase of the process.

Therefore, data analysis is of crucial importance.
We make sure data is measured right, and the right data is being measured.


Direct Advantages
The advantages
Full transparency on how budgets are being spent
Savings in the budgets required to reach your goals
Better results (more and better applicants and a higher retention rate)
Continuous improvement of recruitment marketing campaigns
How better data gathering leads to better results
A

typical

Google Ads campaign for
recruitment would be ran like this: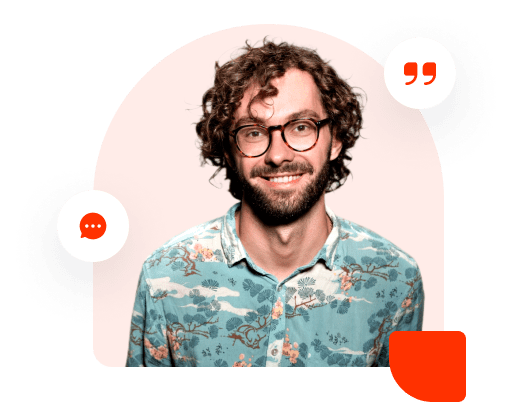 Sounds reasonable, right?
But is this really the right goal? What if the applicants turn out to be unsuitable? Or what if the marketing message does not align with the actual working environment, leading to high turnover?
---
Instead, we

propose


the following approach:
---
Most important data
Applications
Hire
Budget
Amount of hires who pass their probation
Employee satisfaction at regular intervals after hiring
Amount of hires who still work at the company after a year
Goal
Hiring great employees who
stick around for the long
term, for a reasonable cost.
---
By looking beyond the application moment,
We make sure the marketing efforts result in real value for your company.
---
We have identified four maturity levels.
Every organisation fits somewhere in this spectrum. Knowing your maturity level allows us to make a tailored and realistic plan to improve your organization's hiring process step by step.
Unknowing
This is the lowest possible level. The organisation is not using data to gain insight in the hiring process.

Recruitment campaigns cannot be optimized and. It is not known whether there is friction in the application and onboarding processes.
Developing
At this level, some data is being gathered.

The organisation knows how many applicants their campaigns resulted in, and so has limited insight in their effectiveness. There is some data on how many candidates prematurely leave the onboarding process.
Conscious
At level 3 an organisation is using data relatively effectively. Data is being gathered on a granular level.

It is known how many applicants each advertisement or job posting brought in. In the onboarding process, it is clear which steps are causing loss of candidates, allowing for improvements.

Data on the hiring process beyond this point is still lacking. There is no hard data on the effectiveness of onboarding and it is unknown whether the
Enlightened
Level 4 is the ultimate level of data gathering Emplear wants to achieve with its clients. The full candidate journey is being measured, from first contact to permanent contract. This data is used to perfectly tune the recruitment marketing campaigns.