Slide


Wij willen voor al onze klanten het volledige wervingsproces kunnen meten. Met deze data optimaliseren we het hele proces.

Data-analyse is daarom van cruciaal belang. We zorgen dat data goed wordt gemeten, en dat de goede data wordt gemeten.


  Direct Advantages
De voordelen:
Volledige transparantie over uitgaven
Besparen op je huidige recruitment-budgetten
Beter resultaat: meer en betere kandidaten, minder verloop
Doorlopende verbetering van recruitment marketing-campagnes
Hoe betere dataverzameling leidt tot betere resultaten
Een

typische

Google Ads-campagne
voor recruitment wordt ongeveer zo uitgevoerd: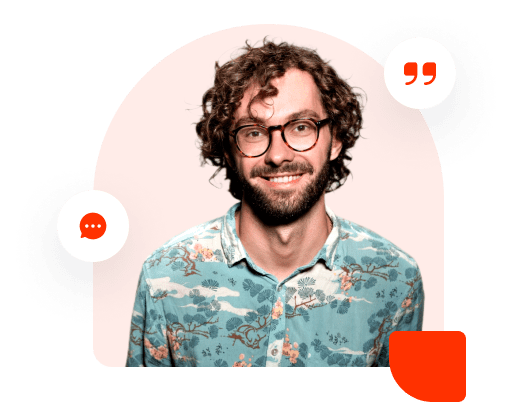 Klinkt logisch, toch?
Maar is dit wel het echte doel? Wat als de sollicitanten totaal ongeschikt zijn? Of wat als de marketingboodschap niet aansluit bij de werkelijkheid, en werknemers massaal weer weggaan? Dat zal je nooit in deze data terugzien.
---
In plaats daarvan

stellen we


de volgende aanpak voor:
---
Belangrijkste data
Sollicitaties
Aangenomen kandidaten
Budget
Aantal nieuwe werknemers dat door de proeftijd heen komt
Tevredenheid nieuwe werknemers
Doel
Goede werknemers aannemen die
op lange termijn blijven,
tegen redelijke kosten.
---
Door verder te kijken dan de sollicitatie,
zorgen we dat ons werk echt iets bijdraagt.
---
We maken een verdeling in vier niveaus.
Met het model in de hand kunnen we een specifiek en realistisch plan maken om stap voor stap te werken naar volledige meetbaarheid.
Unknowing
This is the lowest possible level. The organisation is not using data to gain insight in the hiring process.

Recruitment campaigns cannot be optimized and. It is not known whether there is friction in the application and onboarding processes.
Developing
At this level, some data is being gathered.

The organisation knows how many applicants their campaigns resulted in, and so has limited insight in their effectiveness. There is some data on how many candidates prematurely leave the onboarding process.
Conscious
At level 3 an organisation is using data relatively effectively. Data is being gathered on a granular level.

It is known how many applicants each advertisement or job posting brought in. In the onboarding process, it is clear which steps are causing loss of candidates, allowing for improvements.

Data on the hiring process beyond this point is still lacking. There is no hard data on the effectiveness of onboarding and it is unknown whether the
Enlightened
Level 4 is the ultimate level of data gathering Emplear wants to achieve with its clients. The full candidate journey is being measured, from first contact to permanent contract. This data is used to perfectly tune the recruitment marketing campaigns.